Where to study Science in English tutoring?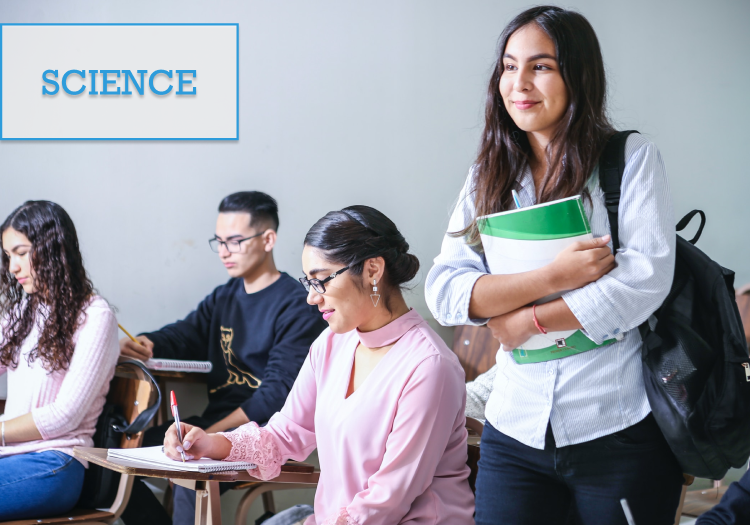 October 23

2021

No Comments
IA – Science in English is not yet widely popularized, but the trend of studying Science in English is growing. Where to study Science in English tutoring?
Related posts:
Why should you study Science in English?
Study Science in English is very important for students attending international, bilingual, integrated schools, as it is one of the compulsory subjects of the curriculum. When you study well in this subject, you will have a clear understanding of issues related to natural phenomena, the laws, structure and operation of the human world and society.
Because the subject is quite complicated, most students will have questions in the learning process. While seeking help from teachers or friends, students need to pay attention to summarize the knowledge you are lacking, thereby filling your gaps in order to serve the needs for higher education level.
For more: SSAT tutoring
Why is Science in English becoming a trend?
Most of the main reasons why Science in English has become a trend is that most Vietnamese students who study this subject have the desire to study abroad in the future.
In addition, because of its research nature, the subject is the main method to approach the world. Scientists have systematized methods for studying the world around them. If you want to study natural phenomena, science offers you an efficient way to follow the work of scientists who came before.
The final reason why Science in English is so popular is that students with a degree in a certain field of science are often highly regarded. Often, studying Science will allow graduates to find well-paying jobs and even choose the country you want to work. In many countries around the world, the demand for STEM (Science, Technology, Engineering and Mathematics) graduates is very high and those with science majors will be more attractive to employers.
With the reasons above, surely parents and students now understand why Science in English is so famous, but where to study Science in English tutoring?
For more: How to study Science in English?
However, in order to know where to learn Science in English, we need to determine the quality criteria that a center needs to have. Here are some criteria that parents and students should consider:
Teachers: As the core of any educational institution, teachers are always the ones who directly interact with students.
Facilities: Not only learning tools, equipment such as air-conditioners, soundproof rooms, tables and chairs… will also increase comfort and reduce pressure for students in the learning process.
Diversity of learning forms: Surely when thinking about studying in a center, many of you will think of studying in groups or classes. However, a good center will provide many learning forms to choose from such as 1 to 1, 1 to 2, 1 to 3… This will help students feel more comfortable in learning when they can interact directly without having to be confined in a crowded classroom.
For more: Trend of learning Science subjects in English
Intertu Academy is enrolling potential students for Math in English, Science in English, English in Key Stage 1-2-3, Cambridge Checkpoint, IGCSE, A-level, IB, SAT… For inquiries, please contact us directly or via email or hotline.