Trend of learning Math in English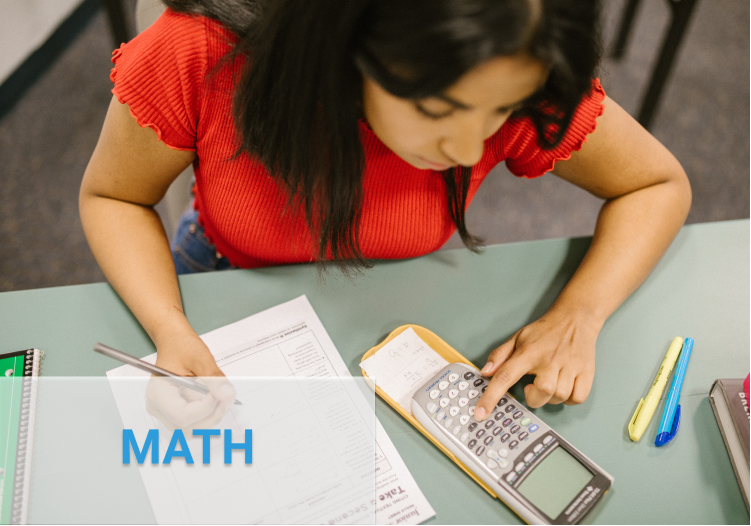 August 6

2021

No Comments
IA – The trend of learning Math in English is increasingly being accepted by parents and learning orientation for their children because of its significant benefits to students' future learning and career paths.
Related posts:
What is special about learning Math in English?
Learning Math in English has actually received a lot of attention from parents and students for a long time, but now, learning Math in English has not decreased but has been applied and developed more strongly. Learning Mathematics in English is encouraged because the English-language teaching and learning program provides the most effective opportunity for students to practice foreign languages ​​and interact with international math knowledge.
Mathematics is inherently difficult but is chosen by many students because it is taught at all levels and is relevant to almost all areas in reality. Mathematics also helps students to form logical and coherent thinking, develop the analytical ability, practice carefulness and enhance patience, and improve problem-solving skills not only in learning but also in real life. Therefore, the combination of a great amount of knowledge from this subject and being taught in English has made the trend of learning Math in English increasingly.
Perfection of knowledge and skills

: In general, there is not much difference between the Vietnamese Math program and International Math. Both focus on topics such as Algebra, Statistics, Matrix, Calculus, Trigonometry, Functions and Equations, etc. However, the difference is while Vietnamese Math focuses on teaching the basic knowledge while ensuring the basic principles such as science, ideological thinking, and students are quite dependent on the teacher. Meanwhile, International Mathematics focuses on developing problem-solving skills, requiring students to study and research on their own, so that critical thinking, the ability to update globalization trends and English language skills are increased.
Effective connection with other subjects:

Math in English is taught in most international programs such as IGCSE, IB, A-level, AP, etc. and if students try to follow the right materials such as standard textbooks, grasping the content of international math knowledge is not too difficult. Moreover, when studying Math programs in English with international standards such as IGCSE Maths, IB Math, etc., students will be able to connect with the knowledge of other English subjects such as Physics, Chemistry, Biology, etc. much more easily. For example, when learning Math, students can apply their knowledge of Derivatives and Integral to solve problems learned in Physics in English such as calculating distances, speeds, and accelerations for moving objects which do not change uniformly, etc., or when Math and Economics combine, students will know how to assess the economic situation by reading supply and demand graphs, etc.

Increase English ability

: Math in English provides a large amount of knowledge about a variety of different content as well as requires a large vocabulary of terms in English, causing many difficulties in the learning process for students. Therefore, when studying subjects in English in general and learning Math in English in particular, students need to try harder to improve their English, which will bring long-term benefits on the studying path later.
Choosing a reputable support center

: The increasing

trend of learning Math in English

means that many international education support centers are born, to help students perfect their knowledge after school. However, once too many supplementary centers appear, parents must choose wisely for themselves a place that is reputable and has a long history in the field of international education to entrust their trust. In addition to the long-standing reputation in the field of international education, the center that supports Math programs in English must also meet factors such as a team of highly qualified and experienced teachers, flexible and modern teaching methods, and high interactivity with students, helping them to open up and easily accept difficult knowledge from Math in English. In this way, students can quickly overcome challenges in learning and turn their passion into motivation to learn other subjects in English better.