Cambridge international program exam preparation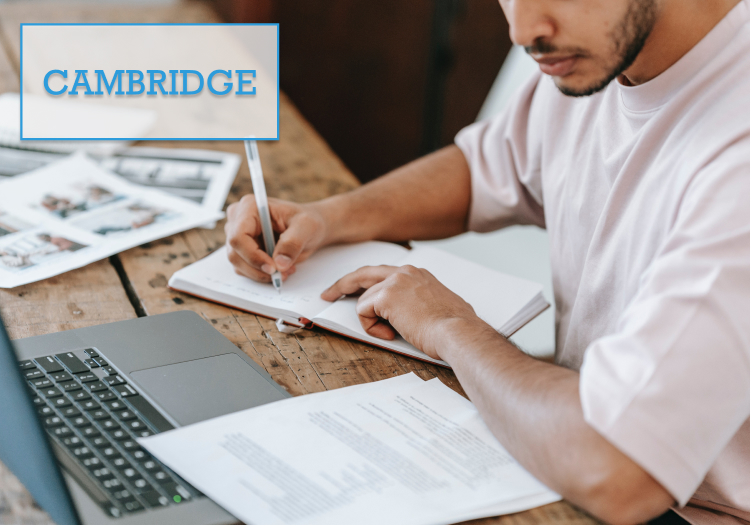 November 3

2021

No Comments
IA – Having started the new school year at international schools in Vietnam, this is the time when parents and students are eager to find places for Cambridge international program exam preparation.
Related posts:
A-level program international schools
What is hot about IGCSE Accounting tutor?
What is Cambridge international program?
Cambridge program is the program for students from 5-19 years old, equips students with knowledge and skills to be ready for life, develops a spirit of inquiry, creativity and a passion for learning at graduate level.
The learning pathway of Cambridge program starts from primary school with Cambridge Primary, where the 3 most popular subjects being implemented in Vietnam are Math, Science, and English. At the Cambridge Lower Secondary level, students will study mainly 4 popular subjects including Math, English, Science, and ICT (integrated information and communication technology).
At the high school level – IGCSE and A-level, subjects such as English as a first language or a second language, Economics, Business, Global Perspectives… and many other subjects will be implemented. Following this learning pathway, students will be trained in recalling knowledge, verbal expression skills, problem solving ability, application of new methods, teamwork and self study…
For more: IB Tutor
It is not easy to study well and get good grades in Cambridge international program, because subjects taught in Vietnamese sometimes confuse students, and having to study these subjects in English is really an extreme difficulty. But if you want to access the most advanced techniques, the latest researches, inventions and experiments of world knowledge, you must be good at English. That's why parents look to tutors for international school students.
In the current conditions, it is difficult to find a team of tutors for international school students with professional experience, ensuring 100% teaching in English according to international standard curriculum to help students keep up with the program. Because there are teachers but neither academic English nor communicative English is good, there are teachers who are only fluent in foreign languages ​​but are not professional enough, there are teachers who meet both of the above conditions but lack of experience in test practice.
The exams are designed to help students self-assess their abilities, thereby drawing on their strengths and weaknesses to overcome in the future. If parents and students want to find a quality Cambridge international program exam preparation center, consider the following criteria:
For more: Where to find Chemistry in English tutoring?
Professional qualifications of teachers: This is the first criterion when deciding on a place to prepare for Cambridge exams, because with such a challenging curriculum and entirely in English, teachers must have qualifications relevant to the student needs. In addition, teachers must be former international students or have been trained in English.
Teaching experience and understanding of the program: Professional qualifications are only the first step, teachers need to have experience teaching through Cambridge program and be really familiar with every detail of the subject structure to help students in improving their grades by following the curriculum framework.
Grasp students' weaknesses that need improvement: Good teachers not only make students comfortable in learning, but also can "catch the disease" immediately what "symptoms" students are experiencing. In this way, students can improve their weaknesses and enhance their strengths, thereby giving the best results.
For more: SSAT tutor
Intertu Academy is enrolling potential students for Math in English, Science in English, English in Key Stage 1-2-3, Cambridge Checkpoint, IGCSE, A-level, IB, SAT… For inquiries, please contact us directly or via email or hotline.