Benefits of the Cambridge International Program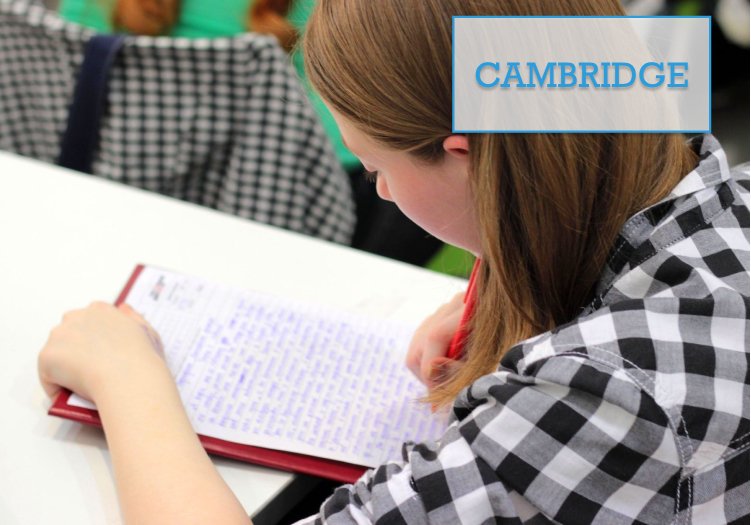 October 30

2021

No Comments
IA – Over 9,000 schools in over 160 countries are part of the Cambridge learning community. So why is the Cambridge program so popular? What are the benefits of the Cambridge International Program?
Related posts:
Through this article, we will discover an education that gives students the skills they need for life, helping them gain good achievement in school, college and the workplace. The following are the benefits of the Cambridge International Program:
For more: How do IGCSE tutors support international students?
Challenging and inspiring students worldwide
Cambridge international curriculum sets a global standard for education, and is recognised by universities and employers worldwide. This curriculum is flexible, challenging and inspiring, culturally sensitive yet international in approach. Students develop an informed curiosity and a lasting passion for learning. They also gain the essential skills for success at university and in their future careers.
Knowledge, understanding and higher order thinking skills
Cambridge programmes combine an emphasis on mastering subjects in depth with the development skills for study and work in the future. Cambridge values deep subject knowledge as well as the conceptual understanding that helps students make links between different aspects of a subject. They also encourage students to develop higher order thinking skills – problem solving, critical thinking, independent research, collaboration and presenting arguments. These are transferable skills that will last a lifetime as they also make learning enjoyable and rewarding.
Choice and flexibility for schools and students
Schools teaching Cambridge are allowed to tailor the Cambridge international curriculum to their culture and their students' needs  with the offer of over 70 subjects at Cambridge IGCSE and over 55 subjects at Cambridge AS & A-level. This allows Cambridge schools to build a curriculum which offers choice of both subject and subject combination.
Professional learning community
Cambridge teachers are globally connected, through learning communities hosted by Cambridge itself – both online and face-to-face – teachers sharing views, information and resources, learning from each other from there to a reasonable way to teach students more effectively.
For more: Benefits of studying at A-level tutoring
Accurately responding learning
Cambridge assessments give students focus, motivation and a challenge, maximise teaching and learning time, encourage a strong grasp of the subject being studied. This helps to support new thinking and encourages cross-curricula connections.
Cambridge provides a wide range of assessment materials for our schools. These include past question papers, examiner reports and mark schemes. When you become a Cambridge School, you'll have access to their School Support Hub, which contains these and many other resources.
University and employer recognition
Over 1,400 universities worldwide recognise Cambridge qualifications consist of every UK university, 600 universities in the US (including all the Ivy League universities) and in many other major student destinations, such as Canada, Australia, Singapore, South Africa, Germany and the Netherlands.
Nearly a million students in over 10,000 schools
A Cambridge school is part of a global community. Cambridge programmes and qualifications are taught to almost a million learners, in over 10,000 schools, across 160 countries. That are all the benefits of the Cambridge International Program.
For more: Should I choose Kaplan or The Princeton Review for the ACT test?
Intertu Academy is enrolling potential students for Math in English, Science in English, English in Key Stage 1-2-3, Cambridge Checkpoint, IGCSE, A-level, IB, SAT… For inquiries, please contact us directly or via email or hotline.